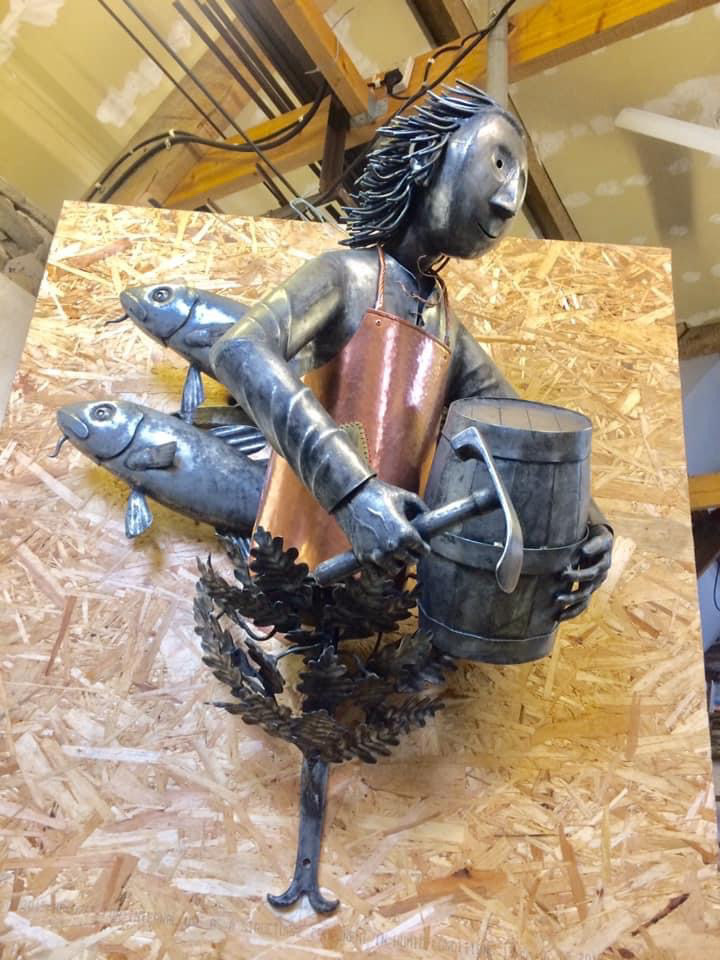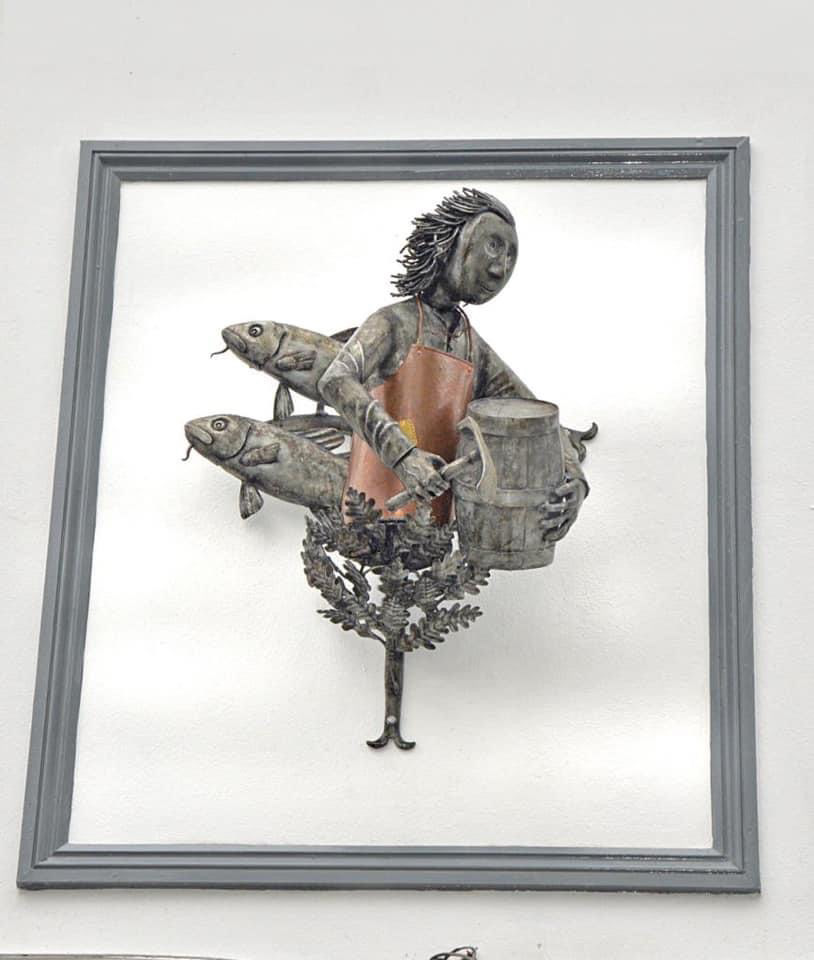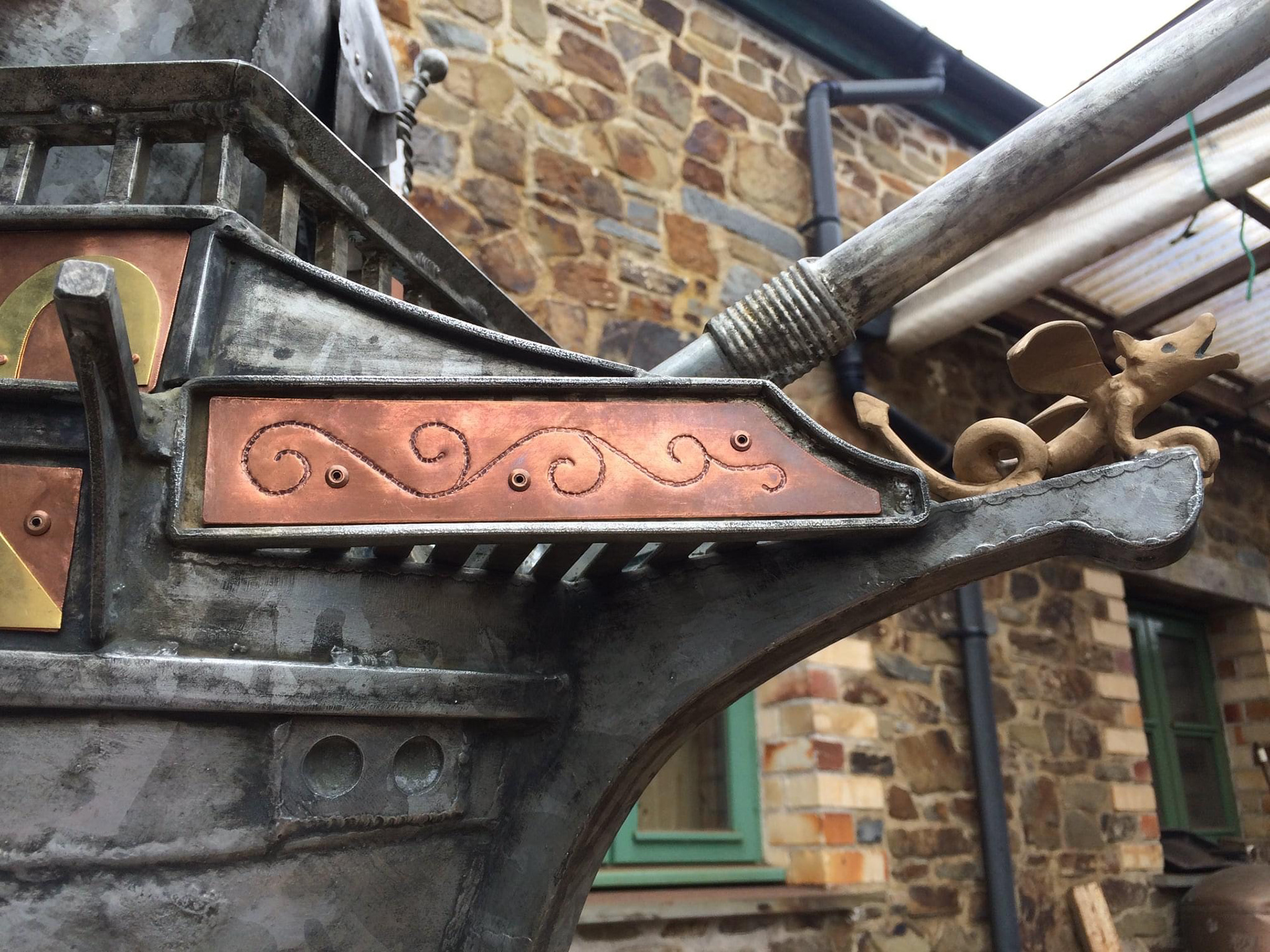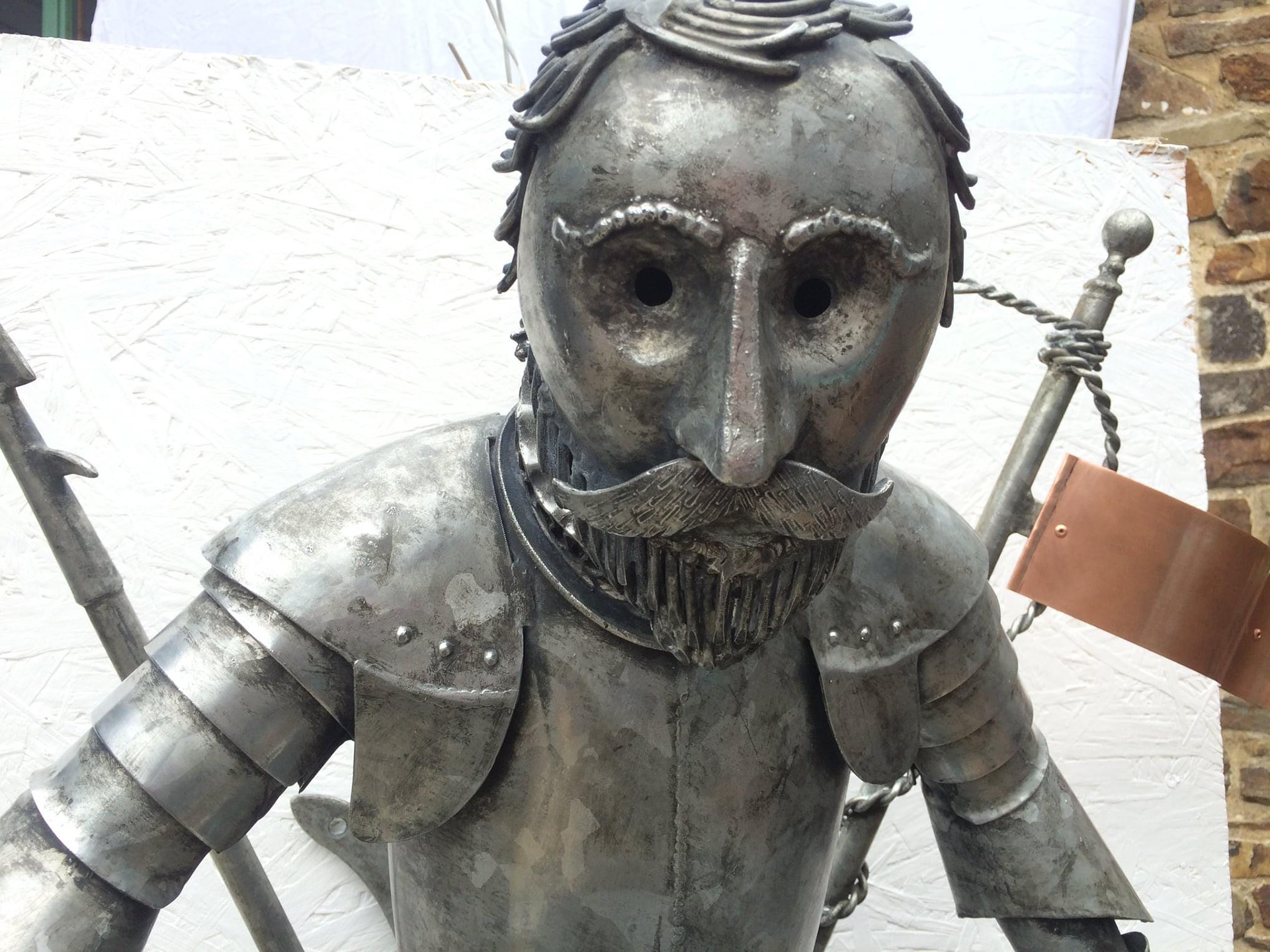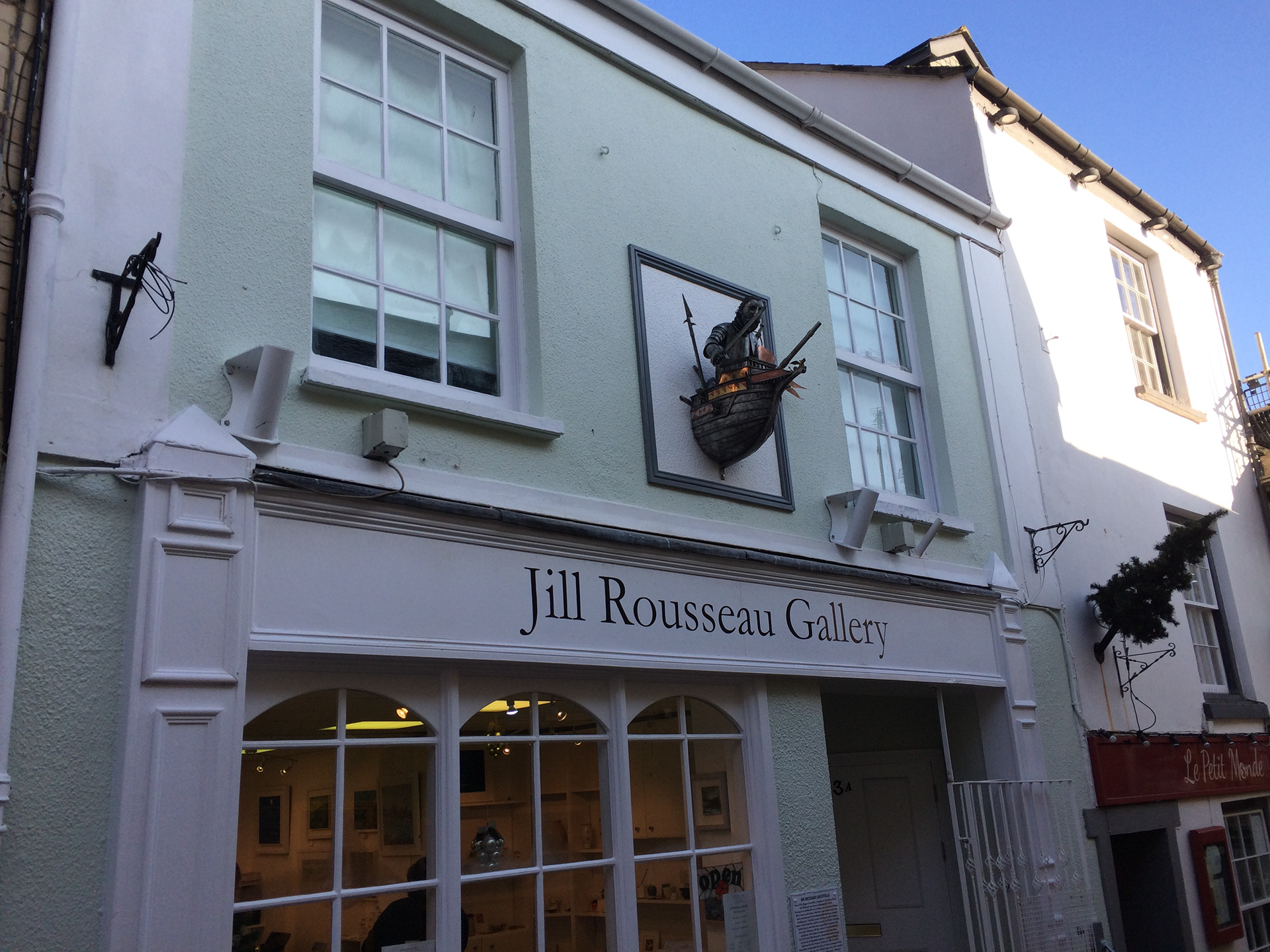 Bill and Peach were commissioned to create 4 sculptures relating to the history of Bideford, a historical estuary town in north Devon that was a big hitter in the Elizabethan days.
The cooper sculpture relates to the name of the street, the cooper making barrels , not for beer, but for sales cod that they were sailing off to catch in Newfoundland. 
The bideford merchant relates to the various trades bideford supported, tobacco, wool/sheep, leather and the famous old bideford bridge with its odd arches. 
 Then there sir Richard Grenville of Elizabethan fame, who was born and lived here.
Finally the salmon fisherman, from the days when there were plenty of salmon in the river TORRIDGE that Bideford sits next to.
Photographs © Bill and Peach